The truth about the permanent make-up business
Published in Les Nouvelles Esthétiques - June 2020
Paper presented at the Lyon Workshops (November 2019) by Murielle GUIANING, Head of the BIOTIC Phocea training centre

Everything you need to know before you start!

You want to start permanent make-up, and you have many questions: What training? What diploma? What investment? What equipment? Which pigments to use? Here are all the answers!
Is a CAP Esthétique necessary to do permanent make-up?
No, the CAP in aesthetics is not necessary. Only the Hygiene and Health training is compulsory (decree 2008-149 of 19 February 2008) for any person wanting to practice permanent make-up, tattooing or piercing.
Can dermopigmentation be done at the client's home?
No, it is forbidden to perform dermopigmentation at the client's home. Indeed, the same decree 2008-149 of 19 February 2008 also sets out the requirements concerning the premises and waste management. It is impossible to meet these requirements at your clients' homes.

On the other hand, it is perfectly feasible to set up a space dedicated to the practice of permanent make-up at your home, in compliance with the requirements.

Whether at home or in your institute, you will have to declare your activity to the ARS in your region. In the case of a practice at home, the ARS may refuse and require that you notify in your application that the access is open to the public. Your home would then be considered a public place.
Is it possible to do permanent make-up and other treatments in the same cabin?
Indeed, you can use the same booth for permanent make-up and other treatments. Of course, this booth must meet the requirements mentioned above. Another obligation is that you must set aside time slots dedicated to permanent make-up and clearly display the schedule in your booth. You will not be able to perform any other treatments than permanent make-up in the reserved time slots. Outside of these slots, you may perform any other treatment.
Do I have to take all the dermopigmentation courses?
There are many specialised training courses: microblading, microshading, trichopigmentation, breast areola reconstruction, scar camouflage, etc.

Nothing obliges you to train in all the techniques and it will depend on your project and the fields in which you wish to specialise. Once again, the only compulsory training is in Hygiene and Sanitation. Following this you can choose to practice only permanent make-up, or on the contrary to specialize in medical dermopigmentation for example.

In any case, we strongly advise you to follow a training course in colorimetry and to regularly do advanced training courses, in order to discover new techniques.
Can the pigments be mixed?
I often hear that there are several brands of pigments and that it would be possible to make your own little recipes with several brands to obtain a perfect result in terms of colourimetry. I say no because you are not a chemist. Pigments of the same brand can be mixed together but it is forbidden to mix pigments of two different brands. Never mix. Two products, used separately, can be very good for the skin, but, used in combination, they can also be very harmful.
Is dermopigmentation the answer to everything?
No. You have to dare to refuse certain services. The client in the photo was pigmented because she had vitiligo, and the result is far from satisfactory.

Similarly, there are some skins that you cannot pigment, such as hypertrophic scars for example.

As we said earlier, there are many contraindications to dermopigmentation. Hence the importance of having a health questionnaire filled out before accepting a service.

Here are some examples of contraindications:
- Women with a heart valve are contraindicated as well as your clients who have had organ transplants such as kidney or lung. This is absolutely contraindicated as there is a risk of infection.

- Also, do not pigment a client who is in the intensive phase of chemotherapy. In the intermediate phases, you can pigment but not before 48 hours, the time for the body to rebuild its immune defences.

So you have to dare to say no.
Is it an expensive investment?
The cost of training may seem high. Indeed, it is necessary to count generally 595€ for the training in Hygiene and Salubrity. For an introduction to permanent make-up, the cost of training is approximately 2200€.

However, it is important to bear in mind that most of the training courses offered on the market can be covered by professional training, which greatly reduces your investment.

Then you need to count 3500€ for the purchase of the equipment (dermograph, needles, pigments, accessories and hygiene products, etc...).

So this investment of almost 6500€ may seem substantial, but it is highly profitable. In fact, a permanent make-up service costs an average of 300€, and the cost of the equipment used is about 45€. If you add the other operating costs, a session will bring in about 200€.

You will therefore need to carry out a little more than 30 sessions in a year to cover your costs. However, a beautician, for whom permanent make-up is not the only activity, carries out on average 2 sessions per week when she starts. The most experienced ones do up to 10 pigmentations per week.

Do the maths, you will soon be profiting.
Do you only need health and safety training to be competent?
No, of course not.

Some people only take the H&S training to be in order, and then train using tutorials on YouTube for example, which results in many failures, and even some disasters.

As we said earlier, it is important to get training in colour matching. It is not enough to know how to stitch. The choice of colour is crucial and depends on the client's skin tone, her lifestyle and the result she wants. Once the colour has been chosen, it is also important to have the right gesture: depth of implantation, orientation of the pen, and needle outlet are all parameters to be taken into account for successful pigmentation.

Another essential point: the choice of your equipment. The purchase of a dermograph is an investment. There are cheap dermographs (around 500€), but these are too aggressive for the skin, making the line imprecise. Moreover, the choice of needles adapted to these dermographs is often limited, not allowing you to perform all the techniques correctly. It is therefore necessary to invest in a quality dermograph, which costs between 1500€ and 2000€.


Finally, another important point not to be neglected and which will condition the success of your service: the preparation of the skin and the post-pigmentation maintenance.
Indeed, before any pigmentation, the skin must be prepared. The day before the pigmentation, the client must exfoliate the area in order to exfoliate and moisturize the skin.

On the day of the pigmentation, the skin should be cleansed with a gentle micellar water, which will remove the last impurities that could penetrate the dermis during the skin breakthrough.

Immediately after pigmentation, you should apply a barrier treatment, which will form a protective film on the pigment, and thus prevent too much colour loss. BIOTIC Phocea has developed Agent F for this purpose.

In the days following pigmentation, the customer must take care of her skin and ensure that it is not damaged. For cleansing, a cleansing foam is ideal, as it is gentler than soap and moisturising (Sublim'Ink cleansing foam at BIOTIC Phocea).

One last thing: the skin is weakened after pigmentation. It is important to moisturise it continuously in order to promote healing. Be careful not to use creams containing petrochemical derivatives (petroleum jelly, paraffin, etc.). Read the labels of the products you use carefully. BIOTIC Phocea's Post-Tattoo Nutri-Cream has been developed to meet this specific skin need: an organic, vegan balm with healing and moisturising properties.



What are the contraindications of dermopigmentation?
Before doing any pigmentation it is very important to find out about your client's health, her skin care routine and the type of cream she is used to using.

- For example, if your client is used to using fruit-based rejuvenating creams, you can pigment her, but after pigmentation, she will not be able to apply it for at least a month because the exfoliating effect of the fruit acids quickly fades the pigment.

- If a client is undergoing vitamin A treatment with Roaccutane, she should not be pigmented and should wait two to three months after the end of her treatment because Roaccutane makes the skin fragile and especially very dry. In addition, she will have to follow a moisturising treatment.

- If your client has an MRI scheduled in the next few days, do not pigment her.

- Do not pigment her if she is prone to cold sores or herpes. If you pigment, no matter how hard you try, the result will be catastrophic and your client will get pimples. If your client has herpes, she must be treated by her doctor.

It is therefore very important to have your clients fill in a health questionnaire before the service. This allows you to be informed and to give her pre- or post-pigmentation advice.
"Before doing any pigmentation it is very important to find out about your client's health, her skincare routine and the type of cream she usually uses.
Can any product sold in France do the job?
The answer is no. Just because a product is sold in France does not mean it meets French standards.

Pigments

The Council of Europe resolution sets strict rules on the pigments that must be used, but French legislation is even stricter in this respect. So make sure that the pigments you use comply. For example, your pigments must be sterile. You have the choice of using single-dose pigments or using pigments whose packaging guarantees sterility between each use (Airless Color© at BIOTIC Phocea). Eye drop bottles, even if they contain more pigments than necessary for one service, should be thrown away after each use. The same applies to pigments in tubes.

Needles

They too must be sterile and single-use since they penetrate the skin.

Be careful, also, to respect the protocols for the elimination of this waste (DASRI).

Cleaning products

Your work area and the instruments you use must be systematically disinfected. But be careful, a household cleaning product is not enough. The products you use must comply with standards NF EN 1040 and NF EN 1075.

Anaesthetics

In France, only doctors are allowed to administer anaesthetics.

However, your client can have EMLA cream prescribed by her doctor and apply it herself just before the pigmentation. Please note that it is not your responsibility to apply it, you are not allowed to do so.
Is traceability an obligation?
You have the obligation to inform your client about what a dermopigmentation procedure is in clear and understandable language, that is the law. But you also have an obligation of traceability, which means that all the products used must be noted: the brand of pigment used, the reference of the pigment, the batch number, the brand of needle used, the technique used.

We have drawn up a very important health questionnaire, with a mutual informed consent to be filled in and signed by the client, who must keep a copy. This proves that she has fully understood the procedure she is about to receive and that dermopigmentation is not a harmless procedure. A pigment that lives in the skin can change colour. Your client must be well informed about what she is about to do before she embarks on the procedure, it is an obligation.
How has dermopigmentation evolved?
Dermopigmentation is a service that has evolved and continues to evolve with fashion. Gone are the days of brown and marked lip contours. Today the trend is towards natural filling, with light effects, for a moisturised and glossy effect.

This is also the case for eyebrows, where we have achieved something much more natural, respecting the client's morphology, whereas in the past, many practitioners used eyebrow stencils. The result was that all the clients had the same straight and square eyebrows.

The same goes for reparative dermopigmentation, made possible by the development of very specific techniques, notably for breast areolas, in post-cancer reconstruction or for clients wishing to correct asymmetry for example.


CONCLUSION

More than just another service in your catalogue, dermopigmentation is an art.  There are many things to master to obtain beautiful results, and a simple training in hygiene is not enough.

Choosing the right pigment, the right colour, the right equipment, respecting the standards and rules in force, learning the drawing and the gesture, preparing and maintaining the pigmentation, indications and contraindications are all parameters to master in order to succeed.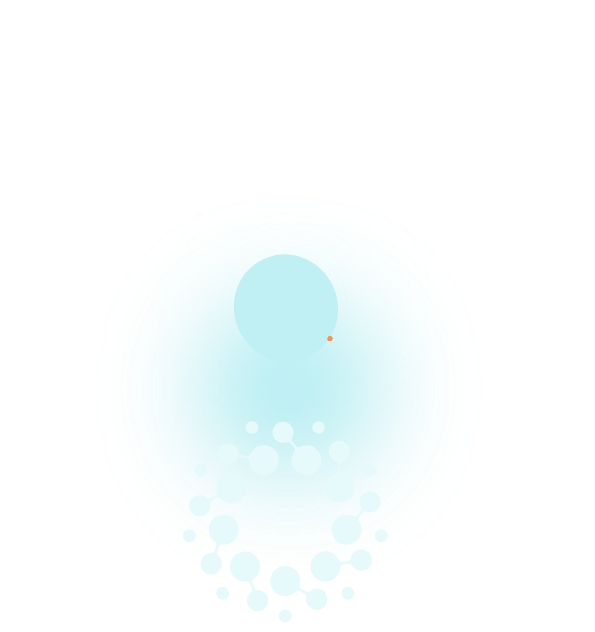 discover the new BIOTIC Phocea website