Natural and tailor-made care,
created for you
At BIOTIC Phocea our primary motivation is to combine the medical and aesthetic worlds.
For more than 20 years we have been designing and manufacturing medical devices and clean & safe tattoo inks to guarantee professionals a serene activity.
We offer consumers eco-responsible, vegan, cutting-edge and safe products.
Choose a partner you can trust!
Nourished by our scientific roots, since 2006 BIOTIC Phocea has been designing and manufacturing quality natural cosmetics
for brands that want to offer their customers the best in skincare.
From formulation to packaging, our laboratories offer the complete creation of your range of organic or conventional cosmetics
by respecting all the regulatory and legal stages of a product launch
Innovating to make a difference
BIOTIC Phocea Laboratories have always made innovation their driving force for development: our teams use theirresearch and expertise to design very high quality organiccosmetic products that exceed current regulatory requirements.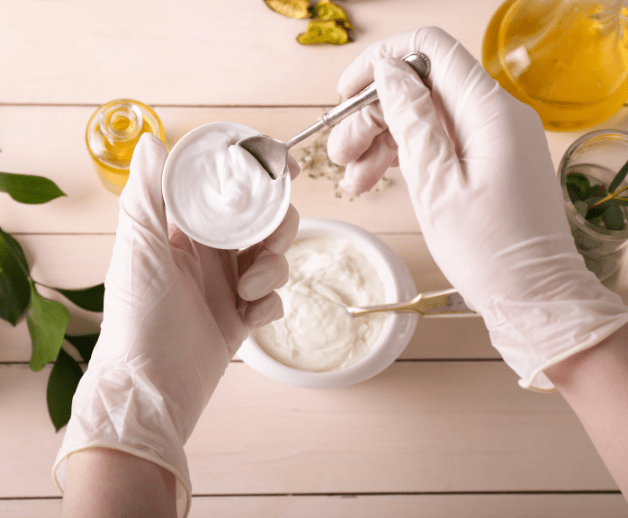 Innovating to make a difference
BIOTIC Phocea Laboratories have always made innovation their driving force for development: our teams use theirresearch and expertise to design very high quality organiccosmetic products that exceed current regulatory requirements.
Proximity and responsiveness
A human scale company
The family owned company is keen to maintain its humanscale structure. This allows us to meet your expectations as best as possible, to establish an individualised relationship and therefore to offer you greater responsiveness.
100% made in Provence
All products are manufactured in Marseille, in our laboratories, which guarantees the traceability of our entire production chain and controls the manufacturing conditions of our products.


We are ISO 22716 (GMP) certified which means that our formulas meet European standards. We also go further to meet regulations outside Europe. BIOTIC Phocea Laboratories are present in more than 15 countries around the world.
We prefer to work with eco-friendly suppliers who select conscientiously chosen raw materials.

Our team of experts is ready
to listen to your projects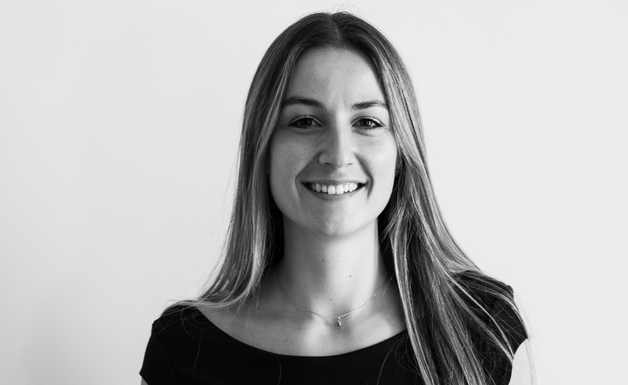 Jacky DOUMAS
R&D Manager
Jacky is in charge of Research and Development and regulatory monitoring of white label cosmetic products. Since her arrival, Jacky has been constantly improving the research and development of formulas in our laboratory. She manages the stabilisation of the formulas with a master's hand while being particularly sharp on the regulatory aspect. Each step is meticulously monitored by Jacky Doumas to ensure the reliability of the formulas without forgetting their sensoriality and effectiveness.
"We have developed numerous formulas in our laboratories. Each ingredient has been selected for its cosmetic and sensorial qualities. We then study and test the formula in order to obtain quality and healthy products.  I am happy to be able to work with natural formulas with quality ingredients and beautiful sensorialities.
Elisa REICHERT
Production Manager
For more than 5 years, Elisa has been in charge of the production and packaging of all our formulas. From production to packaging, Elisa's main objective is to ensure customer satisfaction.

"On a daily basis, I organise, plan and control production in order to provide the best possible response to the customer.
Manufacturing deadlines, product control (from packaging to the final product), conformity checks. Nothing is left to chance in order to obtain a product that meets customer expectations.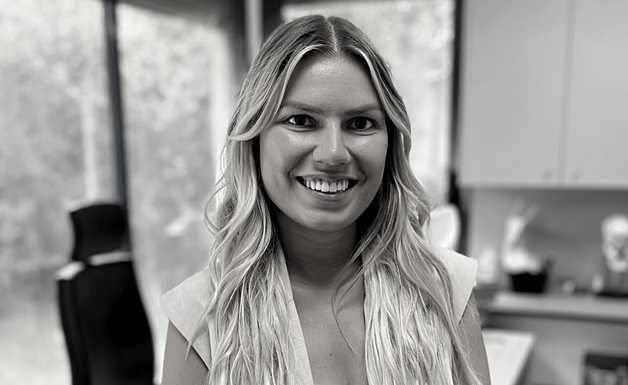 Tifanny CREMEL
Cosmetics sales representative
Tifanny will be your privileged contact to accompany you throughout your cosmetic project. The world of cosmetics holds very few secrets for her. Her main ambition is to be able to offer a variety of formulas adapted to your needs.

"What I appreciate most in my job is the exchange with each of my clients. Understanding precisely their project and their ambitions for their brand is a key step. Each project is unique, which brings a real diversity of developments. Thanks to the expertise and constant innovation of our laboratory, I am able to offer you THE formula adapted to your project.
Confiez-nous vos tests et certifications
Les tests mentionnés ci-dessous correspondent à des tests standards sur les formules classiques. Pour des formules destinées aux populations sensibles (femmes enceintes, bébé…) ou formules spécifiques (ex : lait d'ânesse, formules sans allergènes…), le toxicologue déterminera au préalable les tests adéquats (non listés ici). Nous prenons en charge l'ensemble du processus de tests en fonction de la formule sélectionnée.
Recherche et Développement d'une formule
Dans le cadre d'un développement sur-mesure, nous échangeons sur votre projet, vos besoins. Un cahier des charges précis est complété afin d'avoir une vision précise de ce que vous attendez.
Soumission préalable au toxicologue
Obligatoire Cette soumission préalable est une « pré-partie B ». La réglementation évolue sans cesse, il est largement préférable de faire cette pré-expertise plutôt que de se rendre compte au moment de la partie B (fin du projet) qu'il y a un souci de scénario d'exposition ou de concentration de matières premières.
Challenge test 5 germes
Obligatoire Sauf pour les formules anhydres (sans eau) Le Challenge test consiste à « Challenger » les conservateurs de la formule, à démontrer l'efficacité antimicrobienne (ou plus simplement, à prouver que les conservateurs de la formule sont capables de tuer les 5 germes qui y sont inoculé). Le résultat du Challenge test est une obligation légale du DIP (pour les formules contenant de l'eau).
Mesure de l'activité de l'eau
Optionnel Conseillé pour les formules anhydres Si la formule ne contient pas d'eau (ou très peu : <5%), nous réalisons une mesure de l'activité de l'eau afin d'argumenter la non nécessité de réaliser un Challenge test (plus long et plus couteux). Cette mesure consiste à mesurer l'eau libre/disponible pour le développement des levures, moisissures, bactéries…
Test irritation oculaire
Obligatoire pour les formules appliquées sur le contour des yeux. Si une formule visage n'est pas spécifiquement à appliquer sur le contour des yeux (ou bien si le test d'irritation oculaire n'est pas fait), alors la précaution d'emploi « éviter le contour des yeux. En cas de contact avec l'œil, rincer abondamment à l'eau claire » doit être inscrite.
Test de vieillissement accéléré dans packaging client
Obligatoire (sauf dérogation de la part du client qui en prend la responsabilité, mais nous ne le conseillons pas)
Patch Test
Obligatoire Le patch test est le test d'irritation cutanée. Il est réalisé sur humains volontaires. Il permet de mettre en avant des réactions cutanées (érythèmes ou œdèmes) en appliquant un pansement occlusif (ou semi occlusif selon les produits) sur la peau des volontaires pendant 48h. Option : peaux sensibles en sus.
Notification sur le portail européen
Obligatoire pour des ventes sur le marché européen depuis 2013. Il s'agit d'un système de notification en ligne créé dans le cadre de la mise en œuvre du règlement (CE) nº 1223/2009. Les informations déclarées servent aux autorités compétentes à des fins de surveillance du marché, ou aux centres antipoison à des fins de traitement médical en cas d'intoxication.
Dossier information produit
L'évaluation de la sécurité du produit cosmétique est plus communément appelée « Partie B ». Il s'agit du paragraphe 2.B du Dossier Information Produit que seul un toxicologue peut réaliser et signer (ou personne titulaire d'un diplôme/formation d'enseignement théorique et pratique en pharmacie, toxicologie, médecine ou dans une discipline analogue).
Evaluation toxicologique - Partie B
Lorsqu'un produit cosmétique est mis sur le marché, la personne responsable doit avoir un DIP, une sorte de « carte d'identité » très complète du produit fini. Le DIP doit être à disposition des autorités compétentes chez la personne responsable, et doit être conservé dix ans à partir de la date à laquelle le dernier lot du produit cosmétique a été mis sur le marché.

Contactez-nous pour étudier sa faisabilité