Natural and tailor-made care,
created for you
Discover our White Label cosmetics offers.
At BIOTIC Phocea our primary motivation is to combine the medical and aesthetic worlds.
For more than 20 years we have been designing and manufacturing medical devices and clean & safe tattoo inks to guarantee professionals a serene activity.
We offer consumers eco-responsible, vegan, cutting-edge and safe products.
Choose BIOTIC Phocea, laboratories you can trust!
Nourished by our scientific roots, since 2006 BIOTIC Phocea has been designing and manufacturing quality natural cosmetics
for brands that want to offer their customers the best in skincare.
From formulation to packaging, our laboratories offer the complete creation of your range of organic or conventional cosmetics
by respecting all the regulatory and legal stages of a product launch
Innovating to make a difference
BIOTIC Phocea Laboratories have always made innovation their driving force for development: our teams use theirresearch and expertise to design very high quality organiccosmetic products that exceed current regulatory requirements.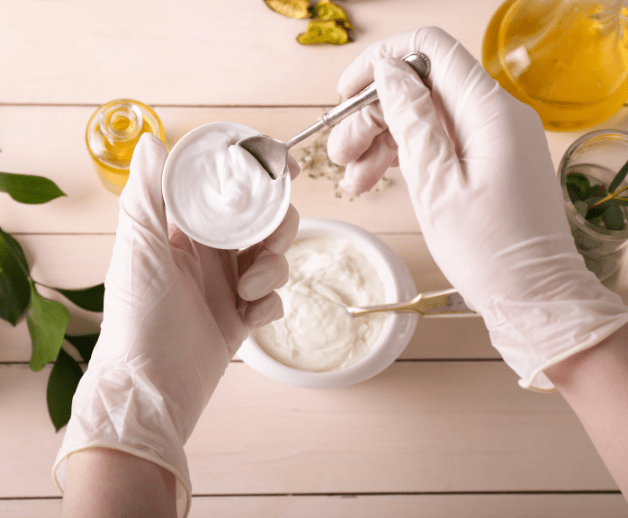 Innovating to make a difference
BIOTIC Phocea Laboratories have always made innovation their driving force for development: our teams use theirresearch and expertise to design very high quality organiccosmetic products that exceed current regulatory requirements.
Proximity and responsiveness
A human scale company
The family owned company is keen to maintain its humanscale structure. This allows us to meet your expectations as best as possible, to establish an individualised relationship and therefore to offer you greater responsiveness.
100% made in Provence
All products are manufactured in Marseille, in our laboratories, which guarantees the traceability of our entire production chain and controls the manufacturing conditions of our products.


We are ISO 22716 (GMP) certified which means that our formulas meet European standards. We also go further to meet regulations outside Europe. BIOTIC Phocea Laboratories are present in more than 15 countries around the world.
We prefer to work with eco-friendly suppliers who select conscientiously chosen raw materials.

Our team of cosmetics experts, listening to your projects.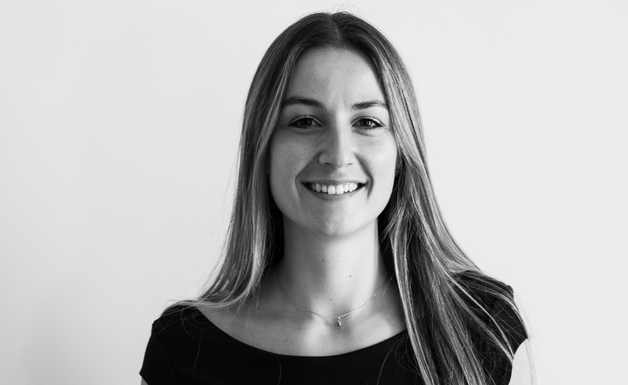 Jacky DOUMAS
R&D Manager
Jacky is in charge of Research and Development and regulatory monitoring of white label cosmetic products. Since her arrival, Jacky has been constantly improving the research and development of formulas in our laboratory. She manages the stabilisation of the formulas with a master's hand while being particularly sharp on the regulatory aspect. Each step is meticulously monitored by Jacky Doumas to ensure the reliability of the formulas without forgetting their sensoriality and effectiveness.
"We have developed numerous formulas in our laboratories. Each ingredient has been selected for its cosmetic and sensorial qualities. We then study and test the formula in order to obtain quality and healthy products.  I am happy to be able to work with natural formulas with quality ingredients and beautiful sensorialities.
Elisa REICHERT
Production Manager
For more than 5 years, Elisa has been in charge of the production and packaging of all our formulas. From production to packaging, Elisa's main objective is to ensure customer satisfaction.

"On a daily basis, I organise, plan and control production in order to provide the best possible response to the customer.
Manufacturing deadlines, product control (from packaging to the final product), conformity checks. Nothing is left to chance in order to obtain a product that meets customer expectations.
Tifanny CREMEL
Cosmetics sales representative
Tifanny will be your privileged contact to accompany you throughout your cosmetic project. The world of cosmetics holds very few secrets for her. Her main ambition is to be able to offer a variety of formulas adapted to your needs.

"What I appreciate most in my job is the exchange with each of my clients. Understanding precisely their project and their ambitions for their brand is a key step. Each project is unique, which brings a real diversity of developments. Thanks to the expertise and constant innovation of our laboratory, I am able to offer you THE formula adapted to your project.
Entrust us with the testing and certification of your cosmetics
The tests mentioned below correspond to standard tests on classic formulas. For formulas intended for sensitive populations (pregnant women, babies, etc.) or specific formulas (e.g. donkey's milk, allergen-free formulas, etc.), the toxicologist will determine the appropriate tests beforehand (not listed here). We take charge of the entire testing process, depending on the formula selected.
Research and development of a formula
As part of a made-to-measure development, we discuss your project and your needs. A detailed specification is drawn up to give us a clear idea of what you expect.
Prior submission to the toxicologist
Mandatory This preliminary submission is a "pre-part B". As regulations are constantly evolving, it is far preferable to carry out this pre-expertise rather than to realise at the time of Part B (end of the project) that there is a concern about the exposure scenario or the concentration of raw materials.
5 germ test challenge
Mandatory Except for anhydrous formulas (without water) The Challenge test consists of "challenging" the preservatives in the formula, to demonstrate their antimicrobial efficacy (or more simply, to prove that the preservatives in the formula are capable of killing the 5 germs inoculated into it). The result of the challenge test is a legal requirement of the DIP (for formulas containing water).
Measuring water activity
Optional Recommended for anhydrous formulas If the formula contains no water (or very little: <5%), we carry out a water activity measurement in order to argue that it is not necessary to carry out a Challenge test (which is longer and more expensive). This measurement consists of measuring the free/available water for the development of yeasts, moulds, bacteria, etc.
Eye irritation test
Mandatory for formulas applied to the eye contour area. If a face formula is not specifically to be applied to the eye contour area (or if the eye irritation test has not been carried out), then the precaution "avoid the eye contour area. In the event of contact with the eye, rinse thoroughly with clean water" should be written.
Accelerated ageing test in customer packaging
Compulsory (unless waived by the customer, who takes responsibility for it, but we do not advise this)
Patch Test
Mandatory The patch test is the skin irritation test. It is carried out on human volunteers. It highlights skin reactions (erythema or oedema) by applying an occlusive (or semi-occlusive, depending on the product) dressing to the volunteers' skin for 48 hours. Option: sensitive skin not included.
Notification on the European portal
Mandatory for sales on the European market since 2013. This is an online notification system created as part of the implementation of Regulation (EC) No 1223/2009. The information declared is used by the competent authorities for market surveillance purposes, or by poison control centres for the purposes of medical treatment in the event of poisoning.
Product information file
The cosmetic product safety assessment is more commonly known as "Part B". This is paragraph 2.B of the Product Information File, which can only be completed and signed by a toxicologist (or a person holding a diploma/training course in the theory and practice of pharmacy, toxicology, medicine or a similar discipline).
Toxicological evaluation - Part B
When a cosmetic product is placed on the market, the person responsible must have a DIP, a sort of comprehensive "identity card" for the finished product. The DIP must be available to the competent authorities at the premises of the person responsible, and must be kept for ten years from the date on which the last batch of the cosmetic product was placed on the market.

Contact us for a feasibility study